Aggressive, Experienced And Committed
Our firm provides aggressive and results-driven representation to individuals who are facing state and federal criminal charges including:
Fraud
Mail and wire fraud, Medicare and Medicaid fraud and insurance fraud
Drug trafficking and possession
Prescription drugs, cocaine, heroin and methamphetamines
Violent
crimes
Assault and battery, weapons offenses and murder

St. Louis County Executive Steve Stenger Indicted in Federal Pay-for-Play Sting
April 29, 2019 Read More

Defense team for Gov. Eric Greitens makes a statement after invasion of privacy charge dismissed.
May 14, 2018 Watch Video

Well-known St. Louis attorney discusses secrets to his success, work ethic
November 5, 2018 Read More

St. Louis police officer charged in on-duty shooting will plead 'not guilty,' attorney says
Nov 1, 2019 Read More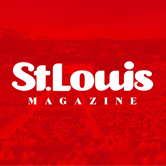 Scott Rosenblum and Matt Fry Voted as Top Attorneys by STL Magazine
November 2019

St. Louis cop who fatally shot Katlyn Alix had played Russian roulette with previous girlfriends, lawsuit alleges
October 11, 2019 Read More
A Reputation Backed By Results
At Rosenblum Schwartz & Fry, our attorneys have spent decades building, honing and refining their legal skills. Respected by colleagues and feared by prosecutors throughout Missouri and Illinois; we are known for our meticulous attention to detail, fierce approach and relentless pursuit of promoting and furthering clients' best interests.
If you are facing criminal charges, you need an experienced legal advocate who possesses the skills and acumen to achieve a successful outcome. To speak to a lawyer about your case, call our office at 314-862-4332 or send us an inquiry through our online contact form. We offer free initial consultations, accept credit cards and are available for evening and weekend appointments.