N. Scott Rosenblum Admitted To International Academy Of Trial Lawyers
N. SCOTT ROSENBLUM ADMITTED TO INTERNATIONAL ACADEMY OF TRIAL LAWYERS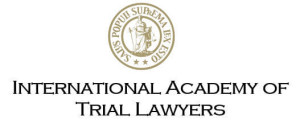 N. Scott Rosenblum has become a Fellow of the International Academy of Trial Lawyers, one of the premier international legal associations.
Membership in the Academy is limited to 500 U.S. Fellows under the age of 70. Additionally, the Academy has more than 100 Fellows from 30 other countries. Fellowship in the International Academy is extended by invitation only. The standards for admission are high and nomination process is very extensive and thorough. Outstanding skills and extensive experience as a trial lawyer, unimpeachable personal and professional character, integrity and honesty are but a few of the necessary qualities of every nominee.
The Academy's purposes are to promote the rule of law, promote reforms in the law, facilitate the administration of justice, and elevate the standards of integrity, honor and courtesy in the legal profession at home and internationally.
Scott Rosenblum is a partner in the firm, Rosenblum, Schwartz, Rogers & Glass P.C. and has been practicing in St. Louis, Missouri for 32 years.